Window-Openers Vs Door-Knockers
Hi friends,
Thank you if you're actually opening this email (and not just reading the tiny description in the preview.) This week, I want to talk about precisely that — why the act of opening a link, article, video, or even a song is rare and deserves a big thanks.
Whenever I text someone an article, a video, or even a song, chances are they will not even look at it. I am especially confident that they will not "check out that article" or "check out that book" if they only say it verbally. (Most likely, they will forget it.) Which is fair because I also do the same, the only difference being that I "archive" any recommended content in my Knowledge Hub in Notion (here), only to return to it at a later time (I never will.)
Simply, social media and tech have changed us from being door-knockers to window-openers. (A door-knocker explores and seeks novelty; a window-opener operates under full predictability and only ventures on a road if the map ahead is clear.) We seek instant gratification, and thus, only consume the content we're "used to," always silently rejecting others' recommendations.
And why not?
If I send you a text at 4:57 PM with an article, you will have to stop everything that you are doing then and venture on a journey of 10 long minutes to read it, with no expected positive ROI in sight. Most likely, you fear you will lose 10 minutes and gain less, if not equal, pleasure from my "recommended article," as opposed to the video you are currently watching.
Hence, we are always overwhelmed with an abundance of content around us, and despite having more time on our plates, we feel less free. This is the reason why it's become so hard to drive behavioral change in users — we are so used to the same old apps and devices that we fail to try the new ones out.
It's one of my goals this year to not be overwhelmed with an abundance of content and do justice to others' recommendations. Hopefully, one day, I will get through my long reading list and consume content in a structured, deliberate, efficient, and fluid manner, as opposed to my present unstructured, unintentional, inefficient, and haphazard manner.
Thank you,
Abhinav
Video of The Week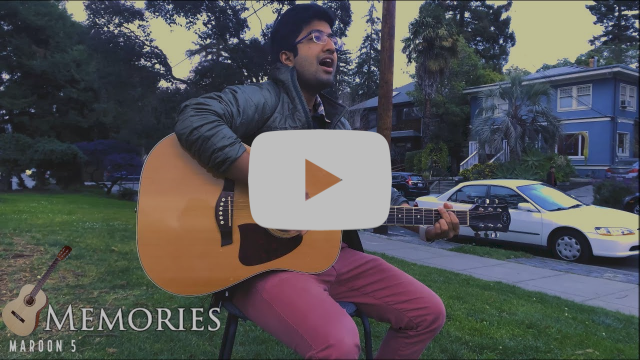 A casual attempt at singing one of my favorite songs, Memories by Maroon 5.
Podcast of The Week
Followership, Hierarchy and Strength | Lessons from an Entrepreneurial Swiss-Army Knife
In this episode, we explore why we like the music we do like by questioning each other about several nuances, intricacies and the specifics of our music. I talk about 'Memories' by Maroon 5 and 'Good Things Fall Apart' by Ilenium, while Ali talks about his favorite songs: Canon in D and Bolero. Have fun listening.
Article of The Week
The Ultimate Guide To Writing Online.

In this article, David Perell talks about why you should write more online and makes a solid case for writing, and writing better.